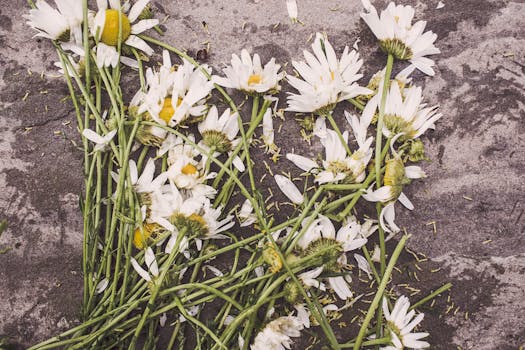 So the other day I started to go through my old files to find some prompts and ideas for writing exercises.
I found one I copied from a book I had years ago that was full of creative writing ideas and prompts.
Bracken in winter
A bus or train station after midnight
A deserted factory
A British Rail sandwich
Dead flowers left at the roadside after an accident
Write your own list of gloomy-looking things
Write an explanation for each one
Use at least one as the starting point for the short piece of prose or a poem
The waste ground where my flat used to be
Dead grass
Flowers left to rot
The hill near my house on a dark morning
The park across from my house early in the morning
The flat where I lived six years ago was pulled down, supposedly to build housing for athletes during the Commonwealth Games. This never happened and nothing has been done with the piece of ground where the flats once stood. The space sticks out like a sore thumb and clashes with the flats around it because it's obvious something is missing.
I hate the look of dead grass, or specifically, I hate to see bare patches of grass in someone's front garden that's clearly been neglected. It just looks so forlorn. If the house is in a state as well it looks awful but it's somehow worse if the house looks in good condition and they've let their grass become a state. There's a house a few streets from where my parents live and the grass is dry, dead and yellow. The house is a state as well, a broken window is tape together, there's never a light on and the house has no curtains. I shudder every time I see it.
Flowers are beautiful and I hate to see them left to rot and decay, especially when this is somewhere anyone can see them. Flowers don't last very long and as soon as they start to wilt I throw them out. There's nothing worse than seeing flowers that been left in a vase, dead and brown with dead petals scattered around.
I live at the top of a high hill that can take a lot of effort and wheezing to get up. When it is dark, especially when I'm going to work in the morning or coming home on the late shift, it looks like a mountain I'll never get to the top of. There's a lot of traffic going up and down the hill but no street lighting.
There's a park directly opposite my house. When I first moved in I thought it would be great, a good place to go for a walk. It never quite worked out like that. The park isn't open at my end of the street and I'd need to walk quite a distance to the front gate. There are gates at my side of the street but they always chained and padlocked. There's hardly ever a soul in the park so it can be a bit creepy.
I chose 'flowers left to rot' as the kick-off point for a story called A Good Neighbour about someone who makes a gruesome discovery when he becomes concerned about the dead flowers rotting on the porch of an elderly neighbour.